Eight young people from S3 an Speyside High School enjoyed a two day course at Upper Arndilly on Wednesday 29th and Thursday 30th September- What a brilliant way to end the fishing season for 2021! The pupils enjoyed a full range of activities, on and off river, including casting tuition, fly-tying, electro –fishing and bug hunting, knots and tackle set up, and talks from key people working on the river.
This is the first event of this kind that the RSAA has planned and hopefully we run another one next season!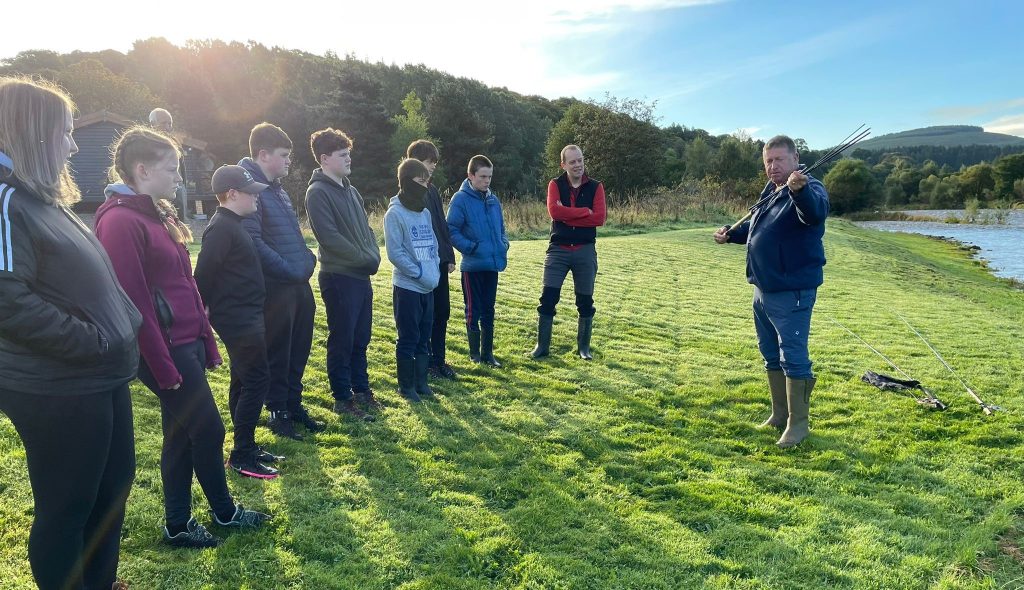 Grateful thanks to all participants- to the fantastic RSAA coaching volunteers, to the Spey Fishery Board Staff, to Ian Gordon from Cadence Rods for his speycasting magic , and to Callum Robertson for allowing us to use the superb beat which is Upper Arndilly!
Finally, it was great to work with a group of enthusiastic and attentive young people from Speyside High School- they were all speycasting by the end of the course!
Look out for future RSAA Junior fishing events soon!